Distinctive Marketing Ideas

Distinctive Marketing Ideas, Inc. takes the time to understand your marketing promotional goals, promotions and event specific marketing programs. Some of our turn-key services include
Customer Recognition
Introducing new products, and services
Promote trade show traffic
Sales Incentives and employee recognition programs
Awards
E-Commerce
Fulfillment
Direct Sourcing Overseas
When you find what you are looking for please contact us at 972.612.0050 or info@dmipromotions.com so we can discuss your needs and what you are trying to achieve in greater detail. If you are just browsing, click on our 'request for more information' option and we'll get back to you.
Hot Product Alert!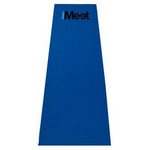 The Full Length Yoga Mat and Case
Relax. Breathe in, breath out, and meditate on our industry-leading Yoga Exercise Mat. Available in a wide variety of colors, the yoga mat is made with a strong inner net layer for added durability. A...